Everything Just Got Easier
Intercard, Inc. provides a one-of-a-kind Combined Debit Card System. Our system increases revenues up to 30% by bringing in more customers, and enhancing their on-site experience, all while providing operators detailed reports of their spending activities. One Card Solution is designed to be user-friendly with a level of reliability that is unparalleled in our market. Our state-of-the-art software is a fully integrated package that saves operations tremendous operational costs by reducing theft, tracking customers and monitoring inventory and revenue streams over time.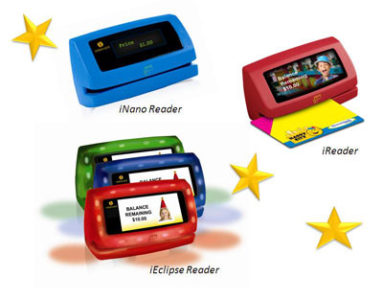 i3 reader
The newest iReader is now available with RFID, NFC and Magnetic Swipe Technology.
RFID + Magnetic Swipe.
Display customers photo in real time.
Programmable LED Board.
Ethernet Network, Wireless WiFi technology.
Run business or promotional advertisements on the screen.
All-In-One unit, no external controller, power supplies or additional hardware.
Fastest Card Reader in the Market.
Choose Tap to Play or Swipe to Play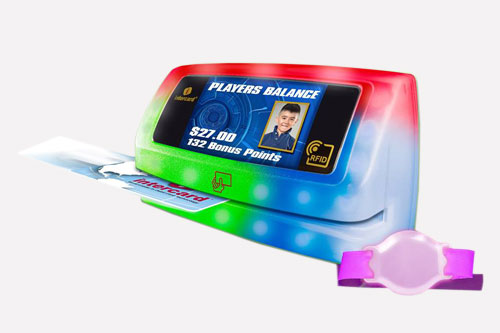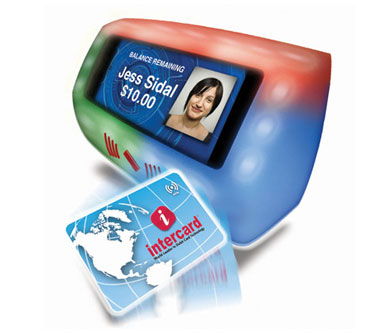 iWave reader
A reader with RFID/NFC Technology!
NFC Compatible – use your phone to play!
Oversized color display – customizable to match FEC theme.
Flashing LED's to distinguish video games from redemption games.
Display fun photos of customers, company logos, mascots – you decide!.
Wireless using WiFi Technology.
Self-Containted, All-In-One Unit – not External controller boards or power supplies or wireless networking hardware.
Easy to Install! Easy to maintain!
Fastest Radio Frequency Identification/Near Field Communication Reader on the market.
Tap and Play
iReader eclipse
The Intercard, Inc. iReader Eclipse – Wireless ,WiFi, Multi Colored LEDs, Interactive Graphics, Color screen, Large display to attract and amaze with Photo or Avatar. This fun, colorful approach to arcade debit card systems is just as popular with customers and guests as it is with owners and managers!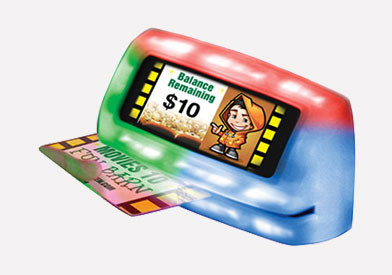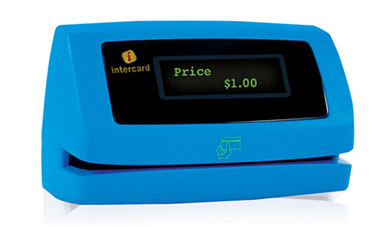 iNano
Intercard, Inc. iNano – The Most Cost-Effective Debit Card System in the Industry. We have heard the demand for an affordable solution from large and small budget operations. You demanded it, and now Intercard, Inc. is innovating again with this true "back-to-basics" approach to cash management products and services at a time when the industry needs it most.